Feel free to download for free!
Tantra – Islamic (JAMES ROD Cosmic Slow Re-Edit)
[FREE EDITS #004]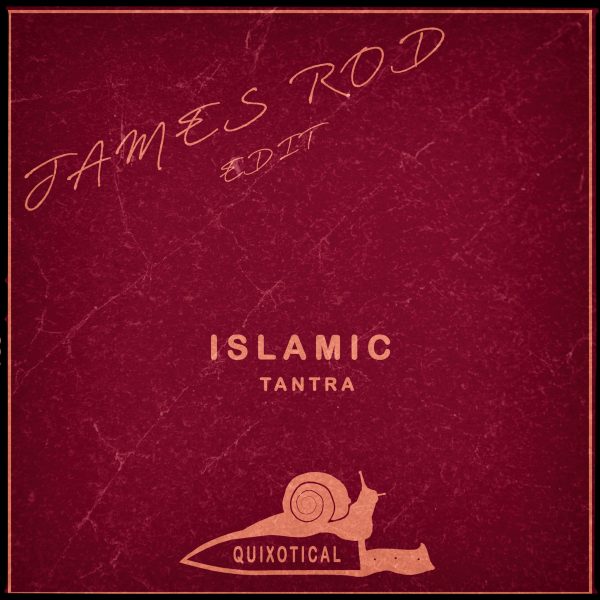 "Delicately laid introduction, smooth fade-in, and amazingly executed swishes and swooshes, not only in the beginning but throughout the whole song, sets a strong foundation and holds up till the very end. Not to mention the clever use of synths and other gloomy electronic elements that not only casts a bright light to hint at a genre but also to set a certain mood. Despite being a new incarnation of disco, it has a distinct house flavor. As pretty much every dance song in the industry, it has this engaging and also charming synth-bass sequence, for some it might seem overused and can get annoying over time, but I always say this – "if it fits, it sits". Just as I am a fan of this particular bass practice in the songs, I am also a fan of sonar sounds and especially the combination of both – bass and sonar, if done right and this track delivers without any doubt, I'm sold. However, this isn't quite the selling point of this wonderful track. What got me hooked, was something else. I would say it was a blend of pretty much everything Tantra had to offer in this anthem of sorts, although a few elements stood out above the rest. The sophisticated use of wind instruments with the addition of vocal inclusion was spot on, the mix of these two just added a life-like experience, cultural mirroring phenomenon was so present, it made me so involved, I completely lost a track of time. Speaking about time, I usually avoid songs that are longer than 7 minutes or so, and when I saw the duration of this song, I was like – "Oh man, this is gonna be a drag".
But fortunately, this James Rod edit surprised me in more ways than I can imagine. I strongly recommend this beautiful and so down-to-earth masterpiece, that not only provides a solid listening experience but is also technically dense and arranged in the most explicit way possible." – Quixotical Music psychoanalyst Vidas Stanynas.
Jaime Rodríguez Navarro (aka James Rod) [@jamesrod] producer and sound creator (freelance) who has worked with more than 40 records labels. Extremaduran has awarded as the best composer of Extremadura in 2011, and one of the 50 international artists who sold more in the prestigious website BEATPORT, TOP 50 Best Artist of Nu Disco in 2017.
James Rod is a label owner of the Spanish nu-disco label "Golden Soul Records" [@golden-soul-records] as well. Label founded in 2015 in which releasing artists like ITALOBRUTALO, HOTMOOD,
COPYCAT,TULIOXI,COPA TURBO,SOMERVILLE & WILSON,SLYNC,GET DOWN EDITS,DIM ZACH,MOLINAR,RIGOPOLAR,
JARLE BRATHEN,PHUNKTASTIKE,JUAN SOTO,PANKO,JAVIER BUSTO,AZARIA,ALEITO,CHRIS MASSEY,ALEX AGUAYO…
and that will soon incorporate to its ranks big names of the international nu-disco/cosmic disco scene.
Victoria Mil – Bien Equivocado (RENUNA EDIT)
[FREE EDITS #003]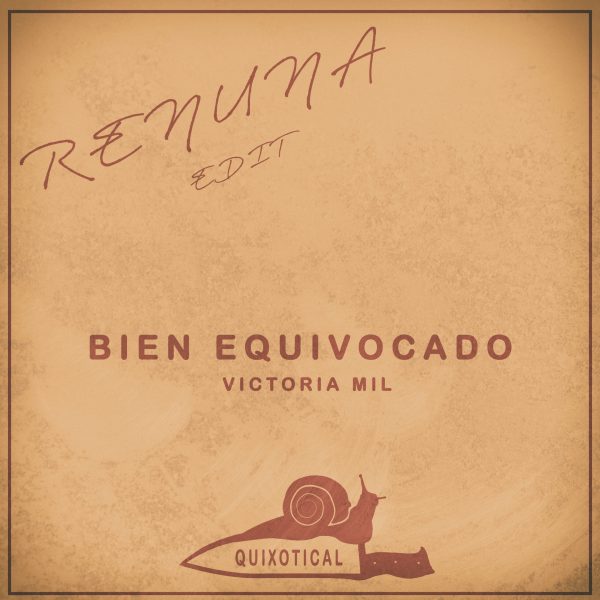 Renuna visits Quixotical Records again, and this time they bring an unexpected present – the Edit of Victoria Mil track "Bien Equivocado".
It is a perfectly matched edit for dancefloors. Playful bass and an easy-going rhythm section with short term synth parts amazingly do the job in conjunction with the original vocals of the track. Renuna keeps the beauty of the original track but adds a breath of fresh air into the groove, transforming this track into "ready for 2020".

Renuna is an electronic music duo formed in Buenos Aires, Argentina, by Cali Burton and Tots.
It started as music lessons on 2018, while they found unique chemistry which led to conform to this duo,
where Cali Burton is the technical and musical side and Tots adds the dancefloor sounds.
Focused mostly on production, but also playing on underground parties, they decided to create their own label
LOGIA Records in 2019.
Peces Raros – No Van A Parar (Poulper Edit)
[FREE EDITS #002]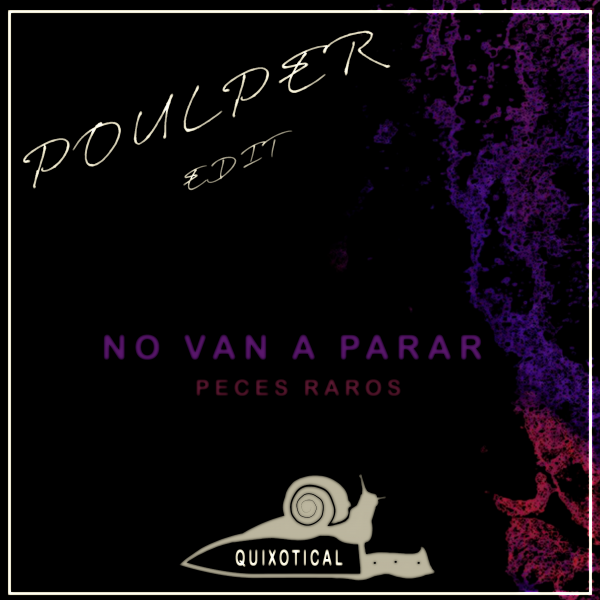 The Admiral of Quixotical Records – Poulper is back with a bang! Free gift from Poulper and Peces Raros – wonderful and darker edit of "No Van A Parar". With the kept main motive of the original track but surrounded with thick, punchy, and strong groove, this edit jumps into the "must play on the dancefloor" tracks list. A subtle and precious remake with highlighted dark emotion, gives a second life for this track, without a doubt.
POULPER – Founder of Quixotical Records, DJ, Producer & Event Planner from Buenos Aires, being part of Playground Records since the beginning. He is producing & releasing cycles such as Métrica, Estambul, and concepts such as Syntoma and RARO.
Moving in the local scene and different cities of the country.
Currently recordings sessions and producing a lot of music about to be released soon.
PECES RAROS – is an Argentinian band that fuses tradition with the future, mixing songwriting roots with a machine language. Electronic music haunted by the rock ghost.
Babasónicos – Desfachatados (Warnes Edit)
[FREE EDITS #001]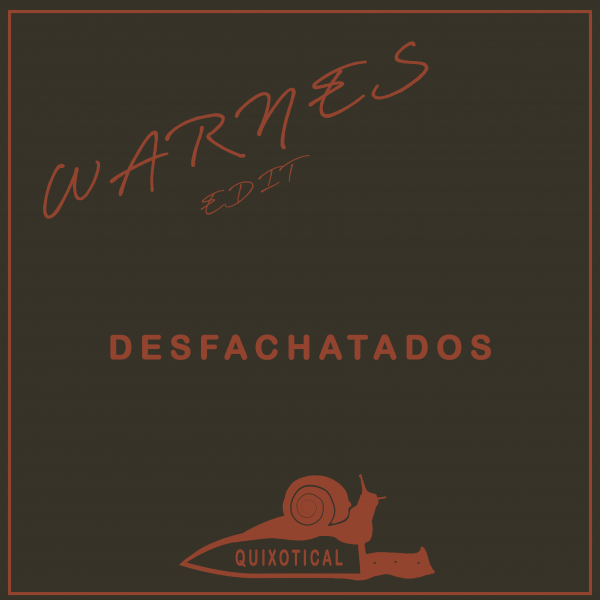 The first super track for Free Edits sessions is baked and ready to get stuck in your heads. This refreshed masterpiece edit is made by two talented guys that formed a duo called Warnes. They have chosen a powerful song from well-known rock band Babasónicos, and perfectly adapted it for the dance floors.
WARNES is an electronic duo from Buenos Aires formed by LUCARE and CALI BURTON who express their art through live sets. Their sound search turns to indie-electronics and performance in a band format for the dance floor.
So far in their career, they've released their first album through the German label Emerald & Doreen Records.

FB – Warnesmusic
SC – Warnes