Andreja Salpe X Veselinov "EGYPT DISKO" EP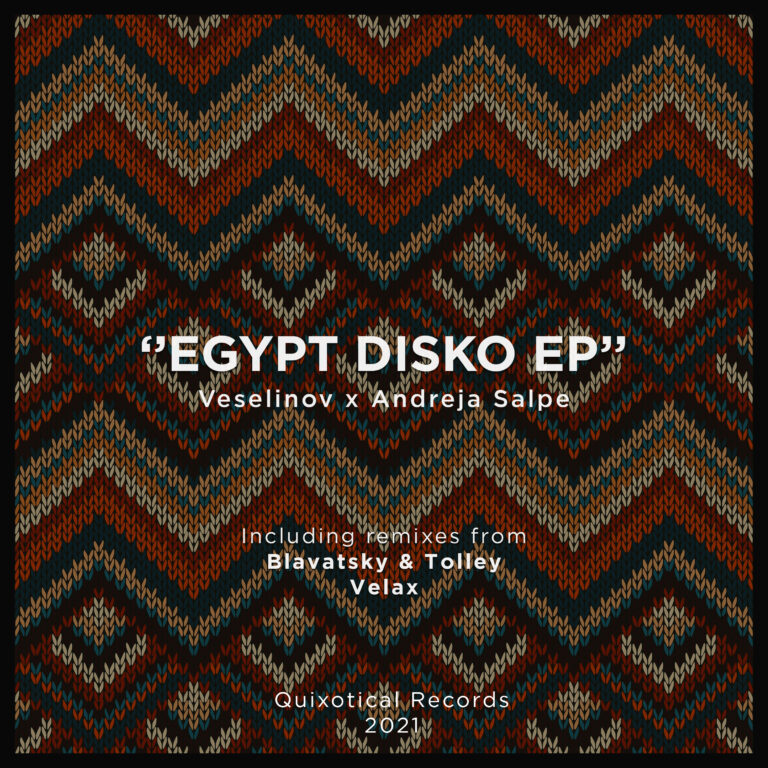 Heil from North Macedonia! we present two experienced artists Andreja Salpe X Veselinov with the
special EP they baked – "Egypt Disko". Two original techno vibe tracks and two remixes from the unique Blavatsky & Tolley, and Velax.
The release starts with the title track "Egypt Disko". It does start off as a straight forward techno track with only one destination in mind, even though it's not entirely techno per say, first impressions might often be misleading.
Therefore, this to be one of those stand-off tracks between very well-known iconic characters. But the essence of the track takes you to the night and that night takes you on a journey to outer space, puts you in a trance. It doesn't
always keep you in this state, it has a tendency to pull you in and then push you out. Have to mention that the name of this tune is not random and you can feel that throughout the whole track/EP. In this case, the sounds defined the
name of this track (and the whole EP), not the other way around, even though sometimes the title comes first.
The second original piece of work is "Proggy Disko". At the beginning, it sounds like pure 2000's. And that's great, what was forgotten must be brought back to life. In a present-day and time, we often look for something new, something fresh, but we constantly forget where we came from. Down to the track, it's more stubborn than the title one. The tension is building up till the end of the track and then and only then it gives you some sort of a peace offering. Sharp modulated synths, simple but solid bass part, and tension in the whole track. Absolutely banger of the dance floor.
Remix by Blavatsky & Tolley keeps the tone of the original track pretty well and it doesn't stray away too far from the main focus of the song. This interpretation is more complex in a way, it has a clear structure. Like all the
elements are exactly where they need to be and the addition of the speech is just spot on, so as the other elements that are not present in the original version.
Velax remix of "Proggy Disco" – sharp edges, these are the first words that came out of the mouth. Velax gave this track a boost. When we say boost, we mean – anger. Naturally followed by darkness. If this was a person, you could say that his/her character shifted overnight, he or she is like a different person. Perfect dark disco work for lovers of darkness.