Celestino "Relentless Machine" EP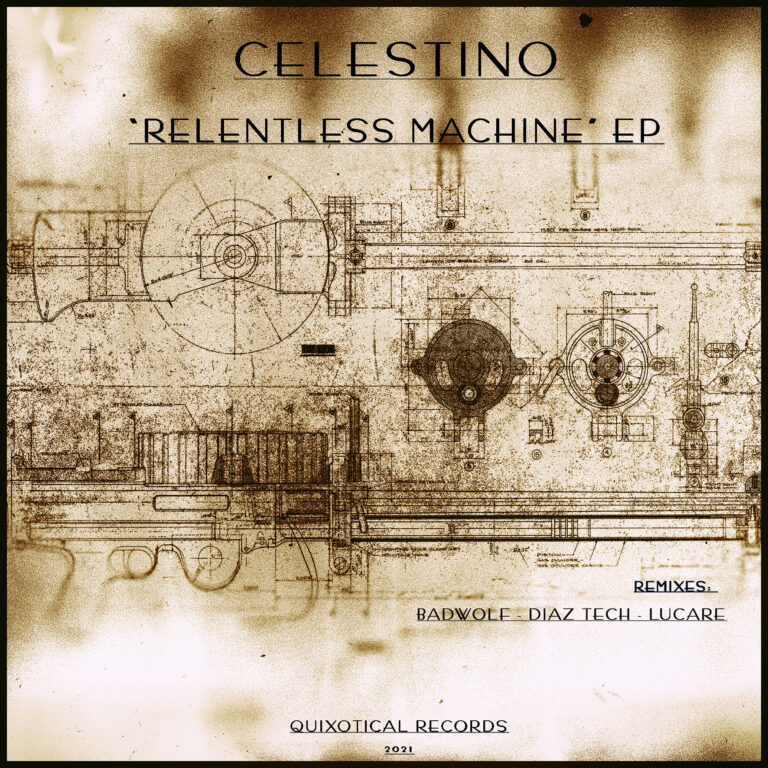 Quixotical Records brings out to the light amazing release by "a dinosaur playing music for love since 1992" – Celestino "Relentless Machine" EP.
The release starts with the title track "Relentless Machine" original mix. This track was born for the dance floor with catchy grooves and well-fronted drums, nonstop synths, and oscillators. Space landscapes going through the acid capturing the essence of several dark machines.

BADWOLF from Mexico converts The Relentless Machine into a gloomy version remix. Techno and heavy side vibes quickly take you through a stellar passageway into a no-stop dancing space.

We continue to present The Relentless Machine with this remix of another great Mexican artist from Tampico – DIAZ TECH. Extensive, boogie, and fun version with the house and tech nuances taking us to the dance orbit from a cheerful side, many colors, and changing synthesizers to diversify this track.

From Argentina last but not the least remix by LUCARE. Indie disco version and a lot of grooves keeping the essence, throwing a fat bass and arpeggiating the sequence almost like in a comic and acid movie, hybrid sounds and crazy oscillators that take you on a delightful journey.