Nickelson "Pilots Lounge" EP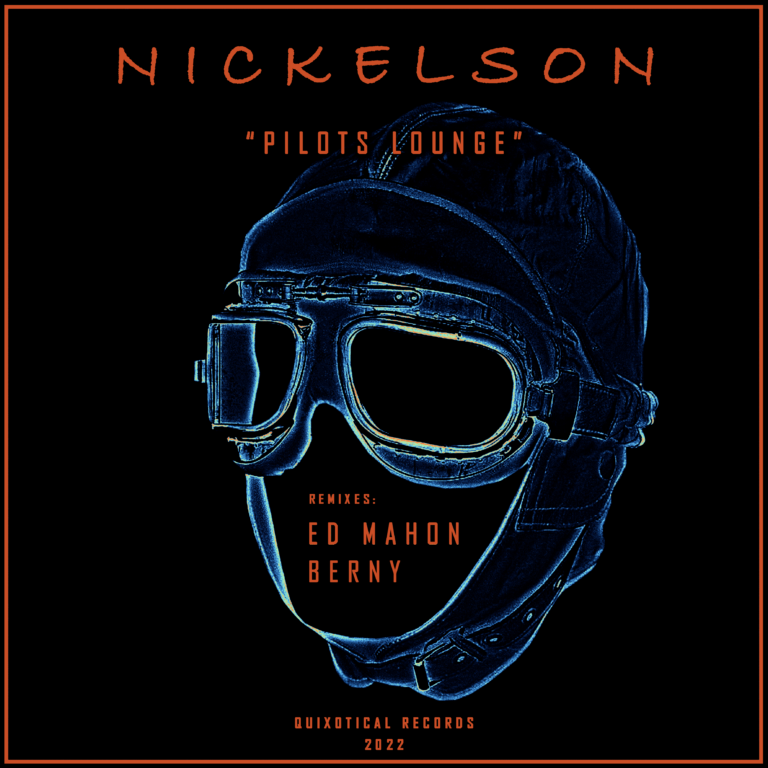 One of the most important traits at Quixotical Records is uniqueness, music that stands out. No exception is the latest release "Pilots Lounge" by Nickelson who perfectly fulfills the vision of how it should sound. Two original tracks "Negative Energy" and "Pilots Lounge" with two remixes by the founder of Cowbell Radio – Ed Mahon and head of In Dark We Trust – Berny, make this release an absolute banger for the dark disco dance floor.
Pilots Lounge (Original Mix)

Very subtle and careful approach, dense only by necessity. It's characteristics fill the atmosphere, it's very cinematic score,if we look at it that way. There are things happening, that you will only notice, if you listen more than once. Instruments compliment each other in a very strange way, like forced by this majestic invisible and transparent hand. It goes through them creating sounds, that not only gently pleases our ears, but also communicates with us in so many different ways, if we were to ask a 100 people what their experience was with this track, they would without a question, give us a different answer.
Negative Energy (Original Mix)
This one is a bit weird, I believe, that the name itself perfectly describes, what we come up against in all those unpleasant situations,time and time again… As we all know, negative emotions tend to take us over and keep us in a bad mood longer, it doesn't just go away by a blink of an eye. If you listen closely, you'll notice one particular thing, that Mr. Nickelson did in this track. And by not spoiling the "main event" here, I will say only this – perplexity. Try and listen to this with a clear head, and you'll find a parallels between what
you strain so badly to perceive and what is the most simplistic and logically sound idea, that explains the reasoning, if only the perception,
is subject to change.
Pilots Lounge (Ed Mahon Remix)
Bold and brave attempt, tries to be more than the primary source. Intimidation and projection of self-reliance are the main means of propulsion.
Not as exquisite as the original, very mature in a sense of presenting what it is. This is one of those situations, where the so-called copy of an original work, is attempting to step over the bounds and propose, that it's a higher-caliber, more polished piece of art. Distancing is a unique quality of this remix, and it can be a perfect governor, but so as the roots. I believe, both of those things were well balanced and the result is as pleasing as it can be.
Negative Energy (Berny Mellowtron Mix)
Shed in a new light, the complete opposite. Doesn't feel so broody. It's like the existence of the negativity is repelled by the protective bubble, that is Berny's imaginative incarnation and implementation into that prime world of morose and reserved discomfort. This version is without a doubt, the most radiant and charming in the whole mix. The only track, that will not let you delve into the deep existential debate within your own mind, instead it will lift your spirit, as it should and compel you to dance, until you cannot afford to walk. But I guess, if you want something in return, you have to give something in advance.