PREMIERE: Alex Aguayo - Velocity (Celestino Remix)[Logia Records]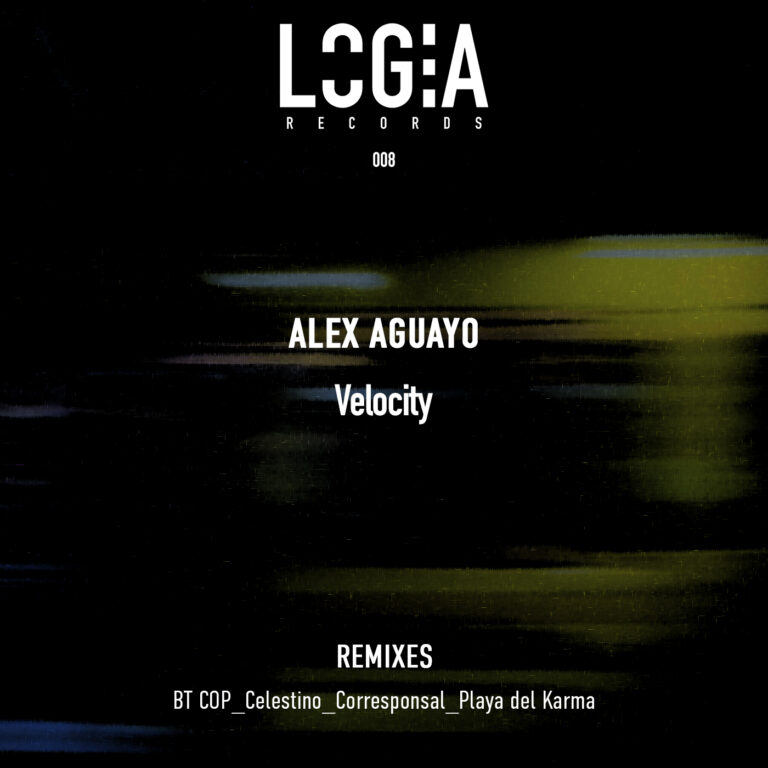 Alex Aguayo "Velocity" EP
"Drum enthusiasts should love this one. Subtle but wholesome. Anyone who expects it to be a dubstep stop slow fast forward type of a track, well it's not, even though the name itself suggests so. This is something more of a trick and treat song, fast drum beats, that benefits from a clever use of a different styles of percussion, meaning – live and artificial sounds are mixed together, which is risky, but if done right, pays off. And this is exactly the case.
Every accent, harmony, melody, voice or even noise accommodates each other perfectly and there are no conflicts between them. People behind this project don't need to put their money where their mouths are, because this piece delivers, without a question. No more, no less. Only the precise amount to fully enjoy this wonderful track. These guys calculated every single detail to make it spectacular from the beginning to the end, so you don't have to! The only thing you need to do right now is to put on your headset or tune in your stereo equipment and click PLAY!" – Quixotical Music psychoanalyst Vidas Stanynas.
Last EP of the year on Logia Records and none other than Alex Aguayo with "Velocity": the Mexican producer arrives on the Argentine label with four tracks that make up this EP in which we find his usual sounds of acoustic drums and electric guitars, with Indie Dance sounds in Techno and Progressive mode. "Velocity", with a remix of acid techno by Celestino, "This is the future", with a remix by BT COP, a Glasgow-based producer recently released by the label, "Lost & Found", with a remix by Playa del Karma that brings Dancefloor rhythm to the original track and closing this EP, a collab with the Mexican producer m i l l o, "Broken", with some post-punk overtones and Dark Disco, remixed in techno mode by Corresponsal.
Alex Aguayo is a Mexican producer who has experimented in various genres, from slow to melodic and energetic, using organic and natural-sounding instruments. He has shared a booth with TYU, Cormac, Rodion, Snowcaveman & Mystery Affair among others, and has had releases on labels such as Nein, Paradiso, Espacio Cielo, Rotten City, etc. Artists of the stature of Daniel Monaco, Curses, Tronik Youth, Italo Brutalo, Badknife, Teniente Castillo, Mufti, Aimes, Craig Bratley, Young Drums, Velax, Roe Deers, to name a few, have played some of his tracks.
Label: Logia Records
Artist: Alex Aguayo 
Track: Velocity (Celestino Remix)
Album: "Velocity" EP
Release date: 5th November, 2021