PREMIERE: Cali Burton - Feeling (Original Mix) [Slow Cycle]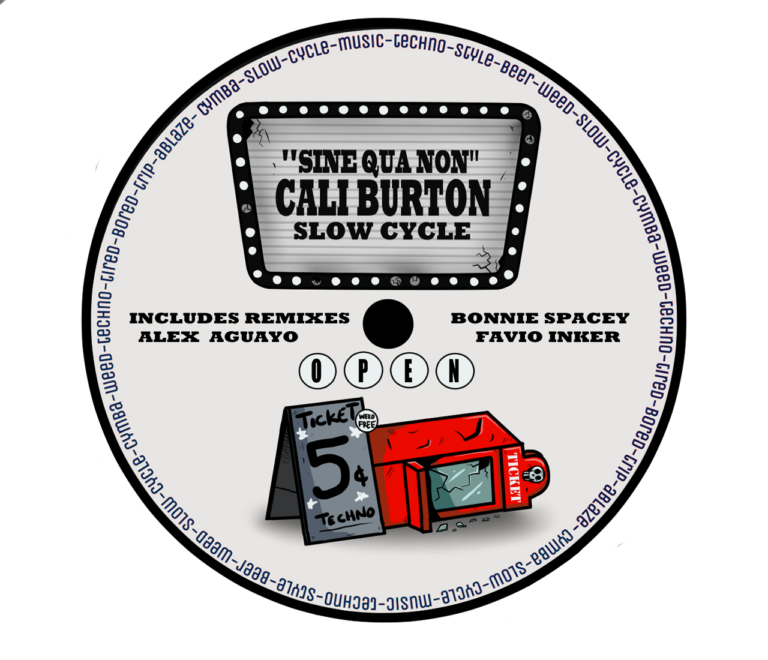 Cali Burton "Sine Qua Non" EP
"Mostly it's fun and engaging, but don't take my first impressions for granted just yet. "Feeling" by Cali Burton sets a tone from the very beginning, but manages to swipe it here and there, especially with singing parts and some transitions that occur only a few times.
It would be no surprise if this song was strongly influenced by worldwide known artists such as Foster The People, The Killers, or Blur. But maybe it has nothing to do with any of them. Although you cannot deny the analogy, the resemblance is there.
Once in a while artists unintentionally make something sound so familiar that instantly forces us to look around and search for the answers. When mostly the main focus should be the song at hand. There's nothing wrong with the reminders, sometimes they just make us fall in love with a track.
Every piece should strike a chord inside each and every one of us, that's how it works, feeling it, is the most important thing.
While listening to the combination of sounds that Burton presented to us, without any hesitation I made some connections to certain memories, ideas, and subjects. Saying that makes it sound sad, but here we go again, don't take this the wrong way. It's more uplifting rather than gloom, the thing is – it has its own strange "mechanism of balance". It's a bliss to listen to. Cheerful and charming, but at the same time – controlling. It doesn't try to make you grumpy in any way, but it pushes these small fragments of mystery haze and obscurity, not much, but just enough to suggest, that nothing is entirely as colourful or as bright as it may seem. Even the light has its own dark spots." –Quixotical Music psychoanalyst Vidas Stanynas.
Here is the first release from Slow Cycle – "Sine Qua Non" EP by Cali Burton, Artist who was born and raised in Argentina, but currently residing in Mexico.
This EP is made up of 2 original tracks and 3 remixes composed by Alex Aguayo, Bonnie Spacey, and label boss Favio Inker.
Label: Slow Cycle
Artist: Cali Burton 
Track: Feeling (Original Mix)
Album: "Sine Qua Non" EP
Release date: 25th November, 2021