PREMIERE: Dj Braver - Jazzt Mads (Original Mix)[Maleza Recordings]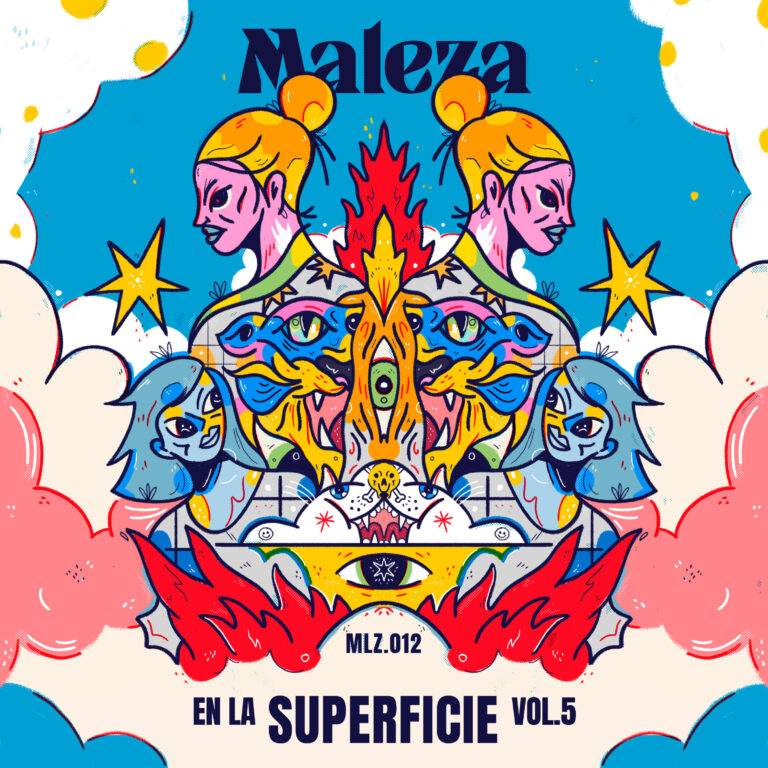 "Music doesn't go far from the cover art, probably has nothing to do with it, but still has this specific vibe, like it's telling you to go back a few decades when things were less complicated, everything was so unique and whenever something new came up it always left you surprised and wanting for more. When I listen to this track all I can see is the magic of Cartoon Network and you don't have to look any further to see the uncanny similarities between the two. The other thing that struck me was the sound and anyone who remembers one of the most recognizable consoles of all time – SEGA, will agree with me. This is a song from the past. CN and SEGA both had these weird soundtracks and unique styles, whether it's presented in visual or audio form, there was never any doubt about what was going on. These two left a mark in time and it's always nice to see something so familiar brought back to life, even if it wasn't directly inspired by CN and SEGA. What is exactly that I enjoyed about this track? Well, the first thing that comes to my mind (despite CN and SEGA) is drums, they are so non-binding and loose, relaxing in a way, if you don't want to commit, that's fine. So as the synths, they have pretty much the same effect, they come when they want and they leave in the same distinctive manner. But their appearance isn't exactly loose or chaotic nor it's predictable. They were designed to make you feel that way, and the placement of each and every one of them was well thought through.
I'm also a huge fan of the sounds that were chosen for the synths and of course for this track. And I'm glad that it wasn't overdone, whether it's the sound of a synth or a quantity of synths, everything is just perfect. All I'm trying to say is that it's not a huge uncontrollable mess, everything you hear and feel is definite. You don't need to think when you listen to this, it simply becomes this lounge song, that you rarely hear in public, that is surprisingly nice to listen to, and you understand it fully, without even paying any extra attention, that's what this song is all about!" – Quixotical Music psychoanalyst Vidas Stanynas.
"En la Superficie, Vol. 05 " compilation
You are about to listen to the fifth delivery of Maleza Recordings most explicit compilation, where they allow themselves to give place without any kind of remorse to all the colors and shapes that are spread in our different record editions.
A journey to an unprecedented paradise as tangible as it is imaginary, where the rules are demystified song after song.
On this occasion, Maleza Recordings is accompanied by some characters who have already appeared in previous episodes such as 'Dj Braver' & 'Gabriel Ferreira'. In addition, 'Adamant', 'Deep Hale' and 'Fernanda Arrau' accompanied by 'Elias Deepman' join the cooperation.
The one-way ticket is available to anyone who dares to be for these next thirty minutes on the Surface.
Label: Maleza Recordings
Artist: Dj Braver 
Track: Jazzt Mads (Original Mix
Album: "En la Superficie, Vol. 05 " compilation
Release date: 24th November 2021