PREMIERE: ALI X x XIMENA - JEFITAZ (Original Mix) [Controlla]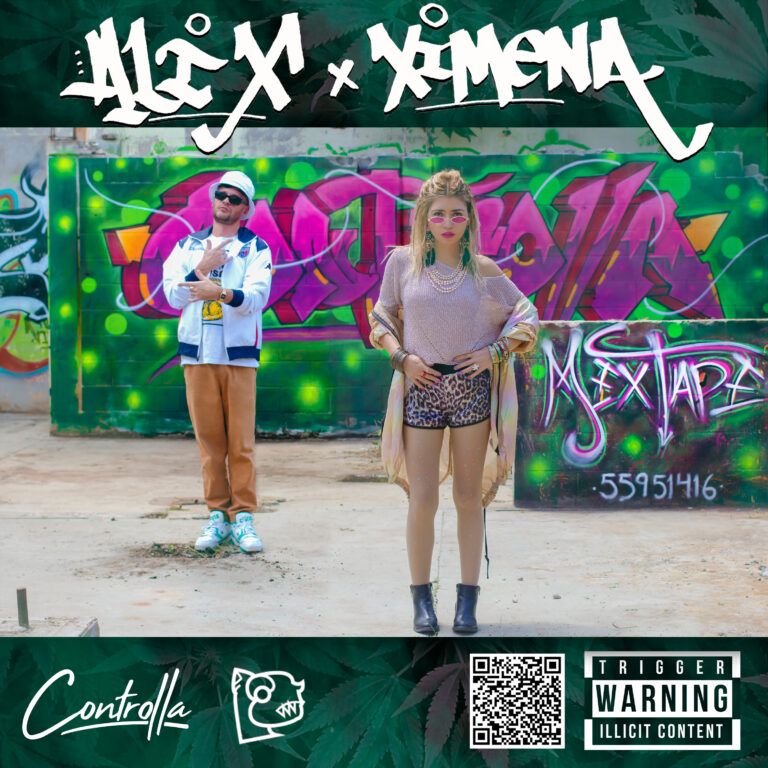 The flagrant sophomore record from ALI X x XIMENA laces its dankly illicit beats with brazen lyrical savagery, cranking their brash Pacific Coast Mexico attitudes into turbo and bucking convention to drop a decadent spanglish brick into the mix…para nos otros por nos otros.
"This song is a great example of contradiction. There's nothing wrong with that, it happens all the time, whether it's the lyrics, the music, or the overall tone of the product. In this situation, we have this very interesting, true to its core, hip-hop track, like it was straight from the 80's or 90's. It definitely has that good energy and wit. But if you dig a little bit deeper, you don't have to be a brain scientist figure out, that there are obvious themes swirling in the same bowl, colliding with each other constantly. If we separate them, on one side we get these fluid and soothing harmonies, and on the other side harsh signals, anger, and conflict. You might think this is a weird and unlikely combination, but try and take this to account – without this mushy sense, you wouldn't be able to experience this penetrating friction. One side gives all of its strength and energy to another, thus in a way promoting its opposition.
As both fronts carry the same weight, there's no way one of them is going to outbalance the other. With that said, I think it is very important to mention another unique thing, which is how closely ALI X x XIMENA are following the rules of hip-hop. From the appearance to the attitude, from graffiti to turntables, they truly embodied the voice and culture of one of the most recognized movements in the world. " – Quixotical Music psychoanalyst Vidas Stanynas.
Artists: ALI X x XIMENA 
Album: MEXTAPE
Track: JEFITAZ (Original Mix)
Label: Controlla
Mixed & Mastered: AXM AUDIO MASTERING
Release Date: February 18th, 2022