PREMIERE: Renuna - El Lunes Puedo Pero Te Aviso (Original Mix) [Nuff Music]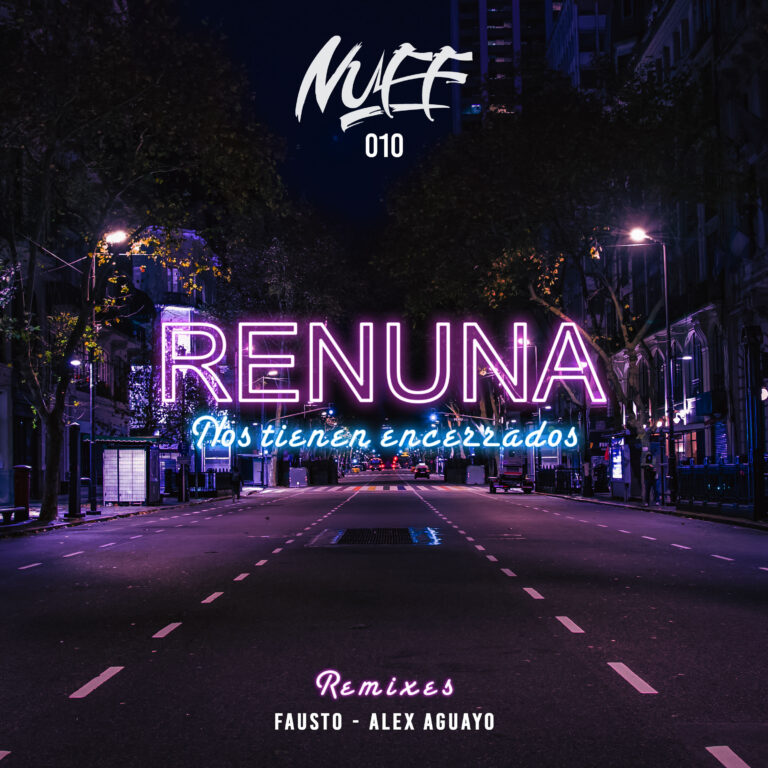 Out: 30th September, 2021
Renuna "Nos Tienen Encerrados" EP  
"It begins with a promise of suspense and mystery. Dark and groovy bass does the thing. After a strong introduction track jumps to some weird and unusual sound design that gives some vitamin D for your muscles to have more energy on the dance floor. Can't hold a theme throughout the track which forces you to think and wait for what's coming up next. It's like a mash up of a few different ideas that merge into one complete masterpiece. I personally prefer a darker motives, that this track indeed does offer. But…is it fully dark from it's core or is it just simply 50 shades of dark? That's is a question which you must answer by yourself while listening to this track.
The tune itself has some traits that can be associated with the music that was popular back in the 80's and still holds up to this day. I can almost picture this as one of the soundtracks for Miami Vice." – Quixotical Music psychoanalyst Vidas Stanynas.
The Argentine duo Renuna, integrated by Cali Burton and Tots make their debut at NUFF MUSIC label with their EP called "Nos Tienen Encerrados" releasing two original pieces that immerse us in special attractive sounds for strong dances, these original pieces are matched respectively with remixes by great Mexican producers such as Fausto and Alex Aguayo in which they dilute their peculiar defined styles respectively.
Label: NUFF MUSIC
Artist: RENUNA 
Track: El Lunes Puedo Pero Te Aviso (Original Mix)
Album: "Nos Tienen Encerrados"
Release date: 30th September, 2021